WELCOME TO
CASA GIUSEPPE'S


ITALIAN GRILL
Open 7 Days
Monday-Thursday 11am-9pm
Friday & Saturday 11am-10pm & Sundays 12pm-9pm
Happy Hour 7 Days 3pm-6pm
Committed to Excellence, Since 2004
Thank you to all who Voted for us!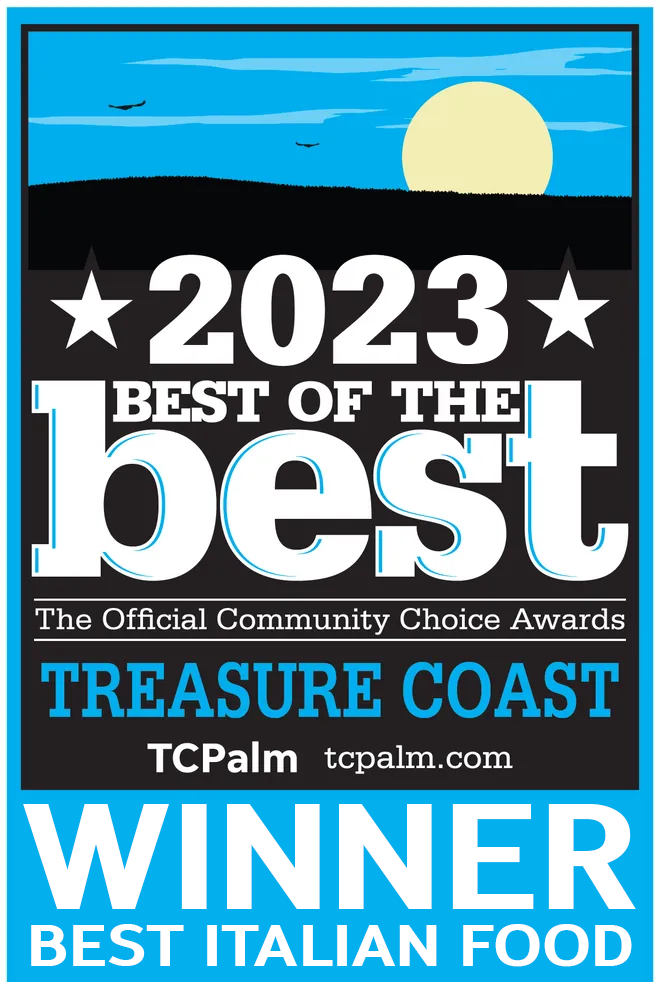 A Casual Fine Dining Experience
If you're searching for the best Italian restaurant, in The Treasure Coast, look no further.  At Casa Giuseppe's Italian Grill we serve only the highest quality Italian Dishes, Fresh Seafood, Steaks and much more in a casual and friendly atmosphere that will make you feel like you are eating in Italy.

We take great pride in serving authentic Italian dishes using only the freshest ingredients, time honored recipes created by Mama Giuseppe herself.  We are committed to excellence. We invite you to experience our unique dining experience and we hope to see you soon.
 
We are Open 7 Days a week, for Lunch and Dinner
We offer Full Service Catering for your next Event
"Great atmosphere, great food, great drinks (full bar), great service, great prices, and a GREAT owner. Joe, the owner, is always so nice to his customers and his employees. I've been going to Casa Guiseppe's for years and he always has the same staff. No one quits this place because Joe is so nice to them. Best Italian food in the area. Go hungry because the portions are generous. Everything is good. I've had all their appetizers and almost everything on the menu. You can't go wrong with any of the dishes. Go visit Casa Guiseppe's and you won't regret it."
- John Jack
★ ★ ★ ★ ★
"Went for lunch. Our party ordered chicken parmesan, eggplant parmesan and baked ziti all of which were excellent. Portion sizes are large enough so we all took 1/2 our meal home. Place was packed for lunch and it's easy to see why once you've eaten there. Service was excellent, even the owner Giuseppe took care of us. If you love Italian food, you've got to go!"
- Janet Mergenthaler
★ ★ ★ ★ ★
"Always the best Italian food in town. Great local place for good friends to gather for a great meal. Good food, great service, great prices for you to enjoy fine local dining."
- Theodore Kalolekas
For your Party of Four (4) People or more